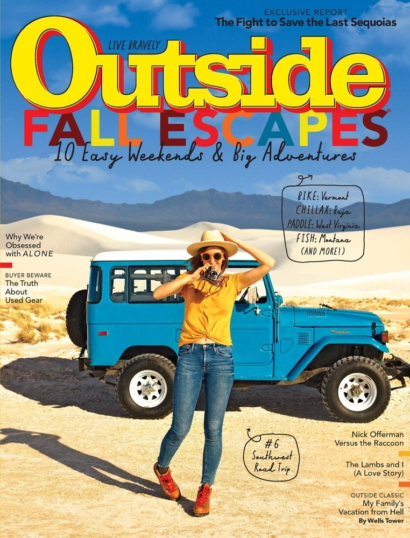 Subscribe Now & Save!
ONLINE SPECIAL
Limited Time Offer!
Save 79% off
the cover price!
Just $15.00 Per Year
Outside Magazine:
Outside brings you innovative ways to connect people to the world outside through award-winning coverage of the sports, people places, trends and events that make up an active lifestyle. Monthly features include "Bodywork", where experts reveal the keys to peak fitness, or dive into content surrounding gear, adventure, travel, and the best of the outdoors. With reviews of the latest gear and spotlights on the best wilderness survival, kayaking and surfing schools, Outside is an essential read for the outdoor enthusiast!